Only a single pro se case this week, but also a few I never got to last week.
State ex rel Jackson v. Sloan, 2015-Ohio-3220, Ashtabula County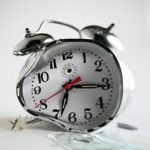 Jackson filed a Petition for Habeas Corpus, claiming he was being held past the maximum date of his sentence. He didn't attach the right papers, so it's dismissed – but just to be fair, the Court also notes that after several trips out on parole and back to prison on parole violations and new charges, the maximum date of his sentence won't arrive until 2039. Per Curiam.
State ex rel Cox v. Sloan, 2015-Ohio-3219, Ashtabula County
Cox also petitions for habeas relief, claiming that his alleged probation period ran out before the State got him into court on his probation violation. It's a good argument: if your probation ends, you're off the hook. Problem is, the probation clock stopped ticking when he went to prison on another case. It started back up when he got out of prison, so that means he was still on probation. Per Curiam.
State v. Zusman, 2015-Ohio-3218, Lake County
Zusman is serving 12+ years for Involuntary Manslaughter and other charges stemming from his girlfriend's overdose and death while they used heroin together. He argues that post-mortem pictures of the victim were not relevant to the case and prejudicial to the jury. Part of the reason for the pictures was to show needle marks to help support the Drug Trafficking and Corrupting Another with Drugs charges, so the probative value outweighs the prejudice. O'Toole, Rice. Cannon concurs with concurring opinion, noting that not all evidentiary rulings are reviewed for abuse of discretion – rulings on admissibility are reviewed de novo.
State v. Robinson, 2015-Ohio-3217, Lake County
In Robinson's 3rd pro se appeal since his conviction for Trafficking in Cocaine, he argues that his sentence was incorrect and asks to have his 5 year license suspension terminated. He never showed up for his initial sentencing and was picked up on a warrant four years later. The State asked for a 12 month sentence. The judge gave him 17 months. By the time of this appeal, he's already served both his prison term and his license suspension, so the appeal is moot. The Court reviews his arguments anyways, and finds that his sentence was just fine. Rice, Cannon, O'Toole.
State v. Gibbs, 2015-Ohio-3216, Geauga County
State v. Gibbs, 2015-Ohio-3215, Geauga County
In 2005, Gibbs started a 12-30 year sentence for several counts of Gross Sexual Imposition. He's been throwing a bunch of pro se motions at the State, and the judge finally ordered both sides to submit briefs on the issues. Here he's appealing, among other things, the court's order to submit briefs. But that's not a final appealable order, so his appeal is dismissed. It's unclear why he didn't use the time he spent writing an appellate brief to just write the brief the judge ordered. Rice, Cannon. O'Toole concurs with concurring opinion, noting that all these pro semotions are the result of Gibbs never having his actual case heard on appeal, and that simply allowing him a delayed appeal could put everything to rest.
State v. Smith, 2015-Ohio-3305, Trumbull County
While in jail on another case, Smith spit on a corrections officer (he claims he just sneezed on her). He waived a lawyer and represented himself at his next trial for Harassment With a Bodily Substance. He now argues that the court should have given him "stand-by" counsel – an appointed lawyer who just basically sits there through trial in case the pro se defendant has a question. But his waiver of an attorney was pretty solid and he didn't ask for stand-by counsel, so he made his own bed here. O'Toole. Rice, Wright concur in judgment only.