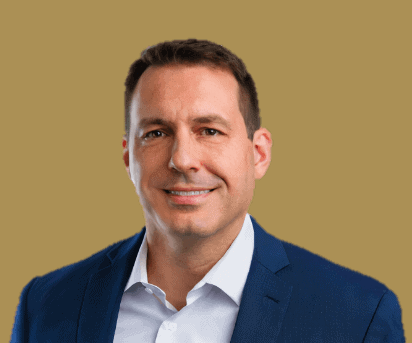 CRIMINAL DEFENSE ATTORNEY
MATTHEW C. BANGERTER, ESQ.
As a former Assistant Prosecutor in Lake County Ohio, Cleveland criminal defense attorney Matthew C. Bangerter, ESQ. has experience with the strategies used by prosecutors to pursue their cases. As a member of the Ohio Bar Association, Lake County Bar Association, Cleveland Metropolitan Bar Association, Cuyahoga Criminal Defense Lawyers Association, and the Board of Directors of the Ohio Association of Criminal Defense Lawyers, he takes his profession as a Cleveland criminal defense attorney seriously and ensures that he is up to date with the latest case law and trial strategies.
Forensic evidence is incredibly important in criminal cases, and Bangerter's scientific background gives him an edge when evaluating the forensic evidence involved in a criminal defense case. He obtained a Bachelor's degree in biology and studied molecular genetics and computer science in graduate school. He is one of very few criminal defense attorneys who has actually cloned his own DNA in a lab, so he is well-versed in the scientific evidence involved in various criminal cases.
Matthew Bangerter has been certified by the National Highway Transportation and Safety Administration (NHTSA) and the International Association of Chiefs of Police (IACP) in the Advanced Roadside Impaired Driving Enforcement (ARIDE) program, and to administer the Standardized Field Sobriety Tests (SFSTs). This specialized training enables him to thoroughly scrutinize the administration of those tests and present the best possible defense in OVI/DUI cases.
Awards and Recognition for Cleveland Criminal Defense Attorney Matthew C. Bangerter, ESQ.
COURT ADMISSIONS AND LICENSES
Click To Call (440) 409-7898
09/20/2020 — Criminal Defense For Non-Criminal Defense Lawyers, LCBA Continuing Education Seminar
10/26/2014 — From Trial To Appeal To Retrial, LCCDLA Annual Criminal Defense Seminar
05/29/2014 — Defending The Guilty, Rotary Club Of Mentor
2013 — Guest Lecturer, Government, ITT Technical Institute
2010 — Guest Lecturer, Composition II, ITT Technical Institute
Bangerter, DNA Basics For Lawyers, OACDL Vindicator Magazine (Fall/Winter 2020).
Baker & Bangerter, What Are My Miranda Rights?, Ohio State Bar Association (July 7, 2014).
Standardized Field Sobriety Tests (SFSTs) — Certified Administrator By NHTSA And IACP
Advanced Roadside Impaired Driving Enforcement (ARIDE) — Certified By NHTSA And IACP
Certified By The Ohio Supreme Court's Commission On Appointment Of Counsel In Capital Cases For Appointment As Co-Counsel For Indigent Defendants Facing The Death Penalty
Board Member, Ohio Association Of Criminal Defense Attorneys
Former Co-Chair, Amicus Committee
Board Member, Northeast Ohio Board Of Advocates For The Ohio Innocence Project
Secretary, 2017-2018
Board Member, Lake Health Foundation, Lake County, Ohio
Real Clients Real Reviews
Click To Call (440) 409-7898
Current And Former Professional Associations
"As a fellow attorney (who doesn't practice criminal law) I turn to Matt when I have a client with a criminal issue. I am impressed with his integrity, reliability, and particularized knowledge in criminal law."
Click To Call (440) 409-7898