Cleveland DUI Defense Lawyer
Get The Legal Help You Need
Click To Call (440) 409-7898
Cleveland DUI Defense Lawyer
Arrested or Accused Near or in Cleveland DUI (Driving Under the Influence) Defense Lawyer and Want a Free Consultation With a Highly Rated and Experienced DUI / OVI Defense Attorney to Help Resolve Your Case Quickly so You Can Move Forward in Your Life as Soon as Possible?
Why Choose Bangerter Law To Resolve Your DUI Charges Case?
I Know How Prosecutors Work and Think Because I Was One – For years I worked as an assistant state prosecutor and know how to deal with them to get you the best possible outcome.
Highly Reviewed & Rated – 10.0/10.0 with 5-Star rating on respected legal website Avvo.
Extraordinary Experience – Mr. Bangerter has tried hundreds of cases of most every type of crime. His record of success speaks for itself and clients rarely get jail time.
Privacy – We safeguard your identity, the details of your case, and our strategy to protect your reputation.
Highly Responsive – We pride ourselves in fast response times when communicating with our clients. We will never let your questions or concerns go unaddressed.
Efficient – Our approach focuses on efficiency and speed to resolve cases as quickly as we can so you can put this situation behind you.
No Case Is Too Difficult or Complex – This is where tenacity and knowledge of the law matters. We do what is necessary even in difficult cases.
Straight Shooters – Your situation requires honesty from both me and you. I'll tell you what you need to know, not necessarily what you want to hear. Our approach focuses on efficiency and speed to resolve cases as quickly as we can to get your life back to normal sooner.
Caring & Compassionate (truly) – I truly understand the complications that DUI / DWI Charges can bring upon an individual and their family.
We Keep You Updated – Transparency is key. We want you to know what's happening with your case at all points in the process.
Flexible Meeting Times – To accommodate your busy schedule.
Where We Serve You – Our office is in Willoughby, but we accept cases throughout the Cleveland area.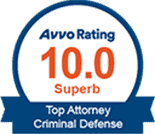 Ask A Question
Describe Your Situation
Or Request A Consultation
Call
(440) 409-7898
or fill out the short form below. We will usually respond within one business day and often the same day. Don't hesitate. Your questions are welcome!
We respect your
privacy
. The information you provide will be used to answer your question or to schedule an appointment if requested.
About Driving While Intoxicated / Driving Under The Influence
In Ohio, the severity of punishment is related to the BAC (Blood Alcohol Level) found when you are tested and whether you have committed previous OVI (Operating a Vehicle Impaired) offenses. There are also BAC limits based on age and professional driving license. Penalties can be both monetary fines, loss of license, jail time, required completion of treatment or counseling programs.
In Ohio it is illegal to drive a vehicle:
If your blood-alcohol concentration (BAC) is 0.08% or higher.
If you are younger than 21 years old, it is illegal to drive with a BAC of 0.02% or higher.
If you hold a CDL license the legal limit is 0.04% or higher.
Get The Best Defense For Your Case
If you or a loved one have recently been arrested or are being investigated for a crime, odds are you're feeling stressed, anxious, and scared. The uncertainty of what to do next when you have been accused of a Driving Under The Influence (DUI) aka Operating a Vehicle Impaired (OVI) offense can be paralyzing – at a time when it is imperative you take immediate action.
The right first step you need to take is to contact me to get your questions answered and explore your options.
Click To Call (440) 409-7898
Client Reviews – Bangerter Law
Actual Words Clients Have Used To Describe Us & Their Experience:
"Matt made the whole process easy to handle", "he (Matt) prepared us for court and walked us through step by step", "always had our best interest at heart", "provided sound guidance to help navigate a highly contentious situation", "Mr. Bangerter has a very kind professional attitude that's full of compassion", "he was always prompt with answering all my questions and concerns", "highly knowledgeable, straightforward and professional at all times", "we felt supported and a part of the process the entire time", "most honest and professional attorney I ever had the pleasure of working with", "always kept us informed of what was going on either by phone or email", "we never had problem getting in touch with him", "he was very professional and handled EVERY detail"
If these things are what you are looking for in a DUI / DWI Defense Lawyer, then contact us to see if we are right for your situation and how we can help you not only get through it but also live a happy and stress free life after the process.
Click To Call (440) 409-7898
One Bad Mistake Shouldn't Ruin The Rest Of Your Life
You're worried about going to jail.
You're worried how much this will cost.
You're scared your boss or friends will find out.
You're worried about going to court over and over again.
You're unsure how the criminal justice process works.
You're afraid about what is going to happen next.
A Serious Charge Needs A Serious Defense
Being charged with, arrested for or accused of any crime is not only stressful but has wide reaching consequences if your case is not resolved for the best outcome possible under the circumstances and evidence. Defense cases urgently requires an experienced attorney that you connect with personally, that understands your side and understands the law and the system to ensure your rights are fully preserved. Don't wait or just hope for the best.
Click To Call (440) 409-7898
How Being Charged With A Crime Affects You
Shows in future background checks.
Can lead to you losing your job and having difficulty finding employment in the future.
Can interfere with your travel plans out of the country.
May cancel government benefits.
For students it can result in losing scholarships or even being expelled as well as having a severe negative impact on your future educational and career opportunities.
Don't risk your future on anything but the best defense. Remember, I used to be a prosecutor. That experience has been invaluable in helping my clients achieve positive outcomes. I welcome your questions and want to understand your situation to help you move forward and get the superior protection and representation you or your loved one deserves.
Call us (440) 409-7898 or visit our office 4124 Erie Street Willoughby, OH 44094 with your questions, and tell me what happened to see if I can help. Or you may simply fill out the form above on this page. Your form will be directly emailed to my office and you can expect a reply quickly often within hours the same day. All information you share is confidential.