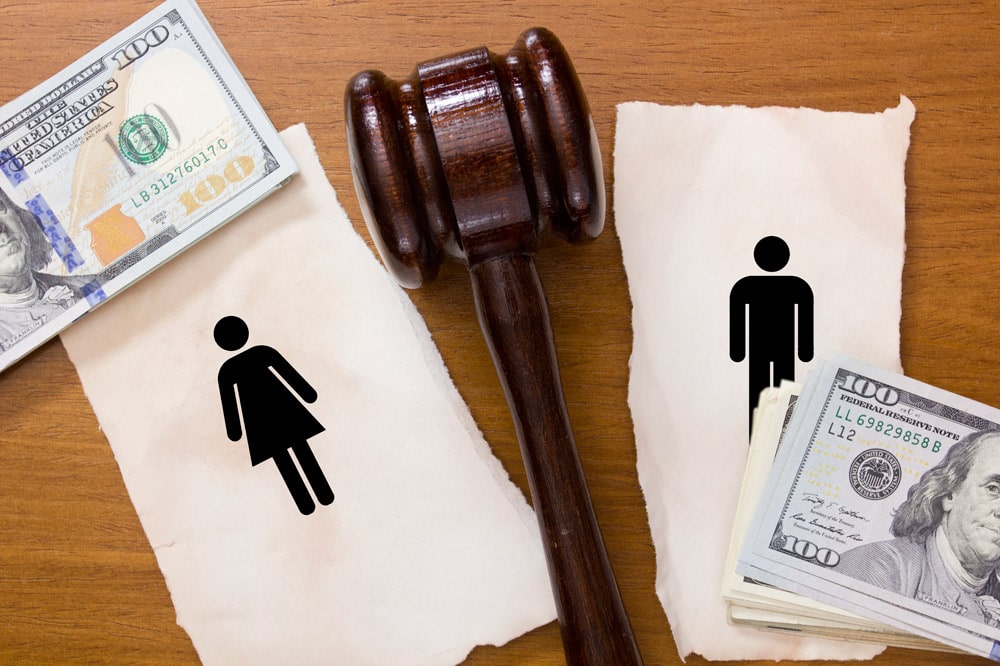 Although all relationships start off with the best of intentions, sometimes things just don't work out. When a marriage falls apart, it can spark a confusing and emotional set of circumstances — both inside and outside of the courtroom. As you work to sort things out, one of the questions you may encounter is whether you should seek a divorce, dissolution, or annulment in Ohio?
What's the Difference?
A divorce determines that a marriage has legally ended because one party is at fault. Grounds for divorce in Ohio include adultery, bigamy, fraudulent contract, extreme cruelty, habitual drunkenness, imprisonment in a state/federal penal institution, and gross neglect of duty.
A dissolution is a way to end a marriage when both parties can come to an agreement on every issue. To receive a dissolution, both parties must decide and agree on terms such as child and spousal support, the division of marital property, and parental rights/visitation. Because both parties must ask for a dissolution and agree to the terms, it's often a much less expensive procedure than obtaining a divorce.
An annulment in Ohio happens when a marriage is deemed invalid due to a defect in the conditions that existed when both parties entered into the marriage contract. A party may file for an annulment upon discovering that one spouse was under age at the time of the marriage. Bigamy, mental incompetence, fraud, one party being forced into the marriage contract, and failure to consummate the marriage are also grounds for annulment in Ohio.
What Will the Process Be Like?
One party in a marriage can initiate a divorce by filing a complaint. This party (the plaintiff) will allege the reasons why the other party (the defendant) has provided grounds for a divorce. The defendant will file an answer and either admit to or deny the claims made in the complaint. They may defend themselves against the claims or lob a counterclaim back at the plaintiff. Should the defendant choose not to answer, the judge could rule based on the case presented by the plaintiff.
If the defendant answers, a series of hearings will occur in which either party may request child custody, child support, alimony, or restraining orders, among other things. The court will also hold hearings to determine what issues need to be resolved via trial. There may be discovery procedures to produce evidence that will be used to decide the case on the final trial date.
A dissolution requires both parties to sign a separation agreement. This agreement effectively divides all of the marital property, communicates the amount of spousal support to be paid (if any) and lays out child support payments, as well as custody and visitation rights. Both parties must also sign a petition for dissolution which will be attached to the separation agreement and filed with the court. A hearing will be set at which both parties must be present. If all parties still agree to the original terms and the dissolution of marriage, the judge will grant it.
To get an annulment in Ohio, one party must file a petition with the court and provide evidence that their marriage had one of the conditional defects laid out by state law (for instance, if one spouse was already married at the time they entered into the marriage). If the judge deems the evidence to be valid, they will grant the annulment.
Have Skilled Legal Representation on Your Side
No matter what the circumstances are as you end your marriage, it's important to have a lawyer who is experienced and knowledgeable about how to help you protect yourself and your children. In the case of a dissolution, your attorney will help you communicate with your ex in a non-emotional and practical manner so that the case can proceed and be resolved quickly.
If you are seeking an at-fault divorce or annulment in Ohio, things can get heated. In the midst of personal and emotional upheaval, having a divorce attorney on your team to gather and present evidence will help you close the case, end the relationship, and emerge with what's rightfully yours.
If you need help with divorce, child support, alimony, or any other family law issue, Cleveland divorce attorney Matthew C. Bangerter, ESQ. can help. Click here for an initial consultation or call (440) 241-4237 to start planning your defense.